News Details
ABM Announces Plan to Build First-of-its-Kind EV Ecosystem Hub
New Georgia-based facility will serve as eMobility and electrification infrastructure operations, solutions, and training center of excellence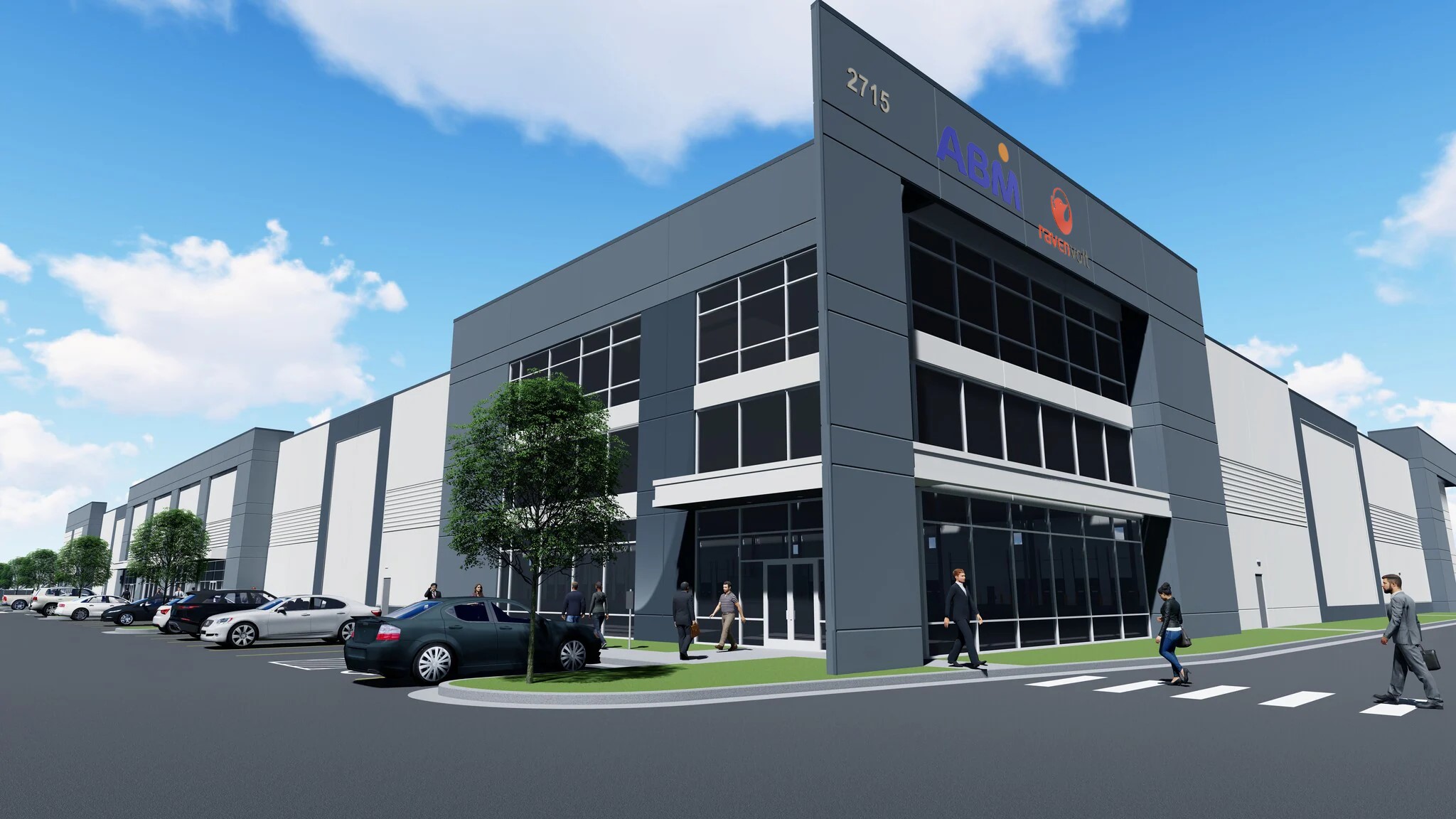 ATLANTA, May 11, 2023 (GLOBE NEWSWIRE) -- ABM (NYSE: ABM), one of the nation's largest providers of facility services, infrastructure solutions, and parking management, has announced its plan to centralize its eMobility, resiliency, and electrical infrastructure operations, services and training through an expanded multiuse facility. Officially named the ABM Electrification Center, the new facility will be co-located in Cumming, GA, with the existing operations center of ABM's RavenVolt, a leader in advanced turn-key microgrid systems and technologies.

Supporting a multitude of industries, ABM, which has installed close to 30,000 EV charging stations to date, serves as a single-source solution provider across the entire EV ecosystem, offering comprehensive engineering, design, installation, and maintenance services, and is one of the nation's largest installers of EV charging stations. To build upon this strong positioning, the planned Electrification Center will further fortify ABM as a leader in electrification infrastructure turn-key solutions. The more than 114,000 sq. ft. facility is designed to house multiple solutions serving the eMobility, power resiliency and electrification sectors, while also creating new jobs for the Atlanta area focused on these rapidly growing industries.
Key features of the ABM Electrification Center will include:
A first-of-its-kind industry-leading on-site training and demonstration facility for ABM and its partners.
Warehouse space to increase availability of EV, microgrid, and electrical infrastructure equipment and supplies.
A technology hub for testing and developing innovative solutions across EV Infrastructure, Microgrids, Parking, and Power Systems.

With 43,000 sq. ft. of space dedicated to hosting dozens of operational EV chargers, the expanded facility provides automakers, bus, semi-truck manufacturers, and other clients with the capacity to test interoperability on new vehicle products, as well as a variety of original equipment manufacturers' (OEM) EV models. The site will also store EV chargers, critical components, and key pieces of equipment such as switchgear, ensuring quick-turn accessibility for ABM partners and customers. Additionally, the facility will provide industry-leading on-site training for EV charger and microgrid maintenance across all levels of expertise, giving ABM trainees, partners, and clients the opportunity to access the most popular chargers currently in use for in-depth, real-world, hands-on training.
"As the country continues to embrace vehicle electrification at unprecedented rates, it's critical for companies to establish the necessary infrastructure and interoperability of new technologies to support this growth," said Scott Salmirs, President and Chief Executive Officer, ABM. "Our investment in ABM's new state-of-the-art Electrification Center is a reflection of our commitment to help future-proof the eMobility and EV landscape across industries and is a critical component of our strategy to build leading positions in high growth adjacent markets where we can leverage our strong client relationships."
Rene Jacobsen, EVP and Chief Operating Officer, ABM added, "Our clients are facing this growing demand for EV service while navigating an explosion in emerging technology and options, coupled with supply chain and manufacturing demands which all can complicate EV decision making. This first-of-its-kind Electrification Center further strengthens and fortifies our position as a national leader in forward-looking facility solutions and bolsters our goal of providing new and sustainable career opportunities geared toward the economy of tomorrow."
The ABM Electrification Center's co-location with ABM's RavenVolt campus will centralize all the Company's electrification services to meet the emerging needs in eMobility, parking, power, and more. This includes delivering the microgrid technology many companies rely upon to power their EV charging station networks and optimize on-site energy capabilities. Also, as one of the country's largest parking and transportation management service providers, ABM will supply customers and partners with insights and support surrounding the deployment of parking operation best practices and maintenance needed to maintain a healthy infrastructure.
"Our expertise uniquely situates ABM at the epicenter of the EV ecosystem and allows us to not only provide the physical infrastructure needed for the future of transportation, but also enhance the experience of all those who are currently leveraging it," said Mark Hawkinson, President of Technical Solutions, ABM. "Paired with ABM's leadership in multiple facets of the electrification process and facility operations, we are ensuring the successful transition to electric vehicles and informed adoption of new energy innovations for our clients. The ABM Electrification Center will help our partners navigate this EV evolution and enable us to provide seamless service with up-to-the-minute knowledge for our clients from the initial planning period and throughout implementation and maintenance."
The site will also provide multiple electric vehicle chargers in ABM's lot for immediate use, including a variety of EV chargers powered by a solar canopy for increased sustainability. Construction is slated to begin in July.
For more information on ABM's services and solutions, please visit www.abm.com.
About ABM
ABM (NYSE: ABM) is one of the world's largest providers of facility services and solutions. A driving force for a cleaner, healthier, and more sustainable world, ABM provides essential services and forward-looking performance solutions that improve the spaces and places that matter most. From curbside to rooftop, ABM's comprehensive services include janitorial, engineering, parking, electrical and lighting, energy and electric vehicle charging infrastructure, HVAC and mechanical, landscape and turf, and mission critical solutions. ABM serves a wide range of industries – from commercial office buildings to universities, airports, hospitals, data centers, manufacturing plants and distribution centers, entertainment venues and more. Founded in 1909, ABM serves over 20,000 clients, with annualized revenue approaching $8 billion and more than 100,000 team members in 350+ offices throughout the United States, United Kingdom, Republic of Ireland, and other international locations. For more information, visit www.abm.com.
CONTACT
Media:
ABM
Michael Valentino
media@abm.com
A photo accompanying this announcement is available at https://www.globenewswire.com/NewsRoom/AttachmentNg/4c439a3a-1d4a-4d4e-9b7e-509220a54294

Data Provided by Refinitiv. Minimum 15 minutes delayed.